SAFE USE AND MAINTENANCE COLORED LENSES

Always read the leaflet from the manufacturer before using colored lenses.
It is important that you deal properly with the use and care of the lenses.
The color lenses are suitable for normal, healthy eyes.
If you are not sure whether these contact lenses are right for you, consult a doctor, ophthalmologist or optician.

Improper use can cause irritations or infections which Topproducts.be can not be held responsible.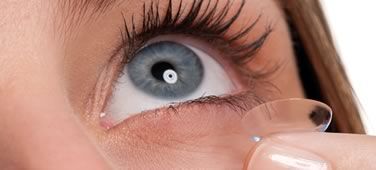 Cleaning :
Use only the special liquid for colored contact lenses, other liquids may included Ingredients
that are not suitable and can discolor your lenses.
We can not give guarantee if you use other liquids.
Order your lenses with our EDIT EYE CARE solution set.
Clean the contact lenses before and after use.
Never use tap water or saliva to clean the contact lenses or the storage box.
Never use 2 x the same contact lens solution and refresh everytime again when storing the lenses.
Ensure there is sufficient liquid in the storage box.
Store the solution at room temperature.
Make sure the cap of the contact lens solution is always properly closed, so it does not come into contact with other products,
Do not let the lenses unprotected open, it can come into contact with aerosols or too much heat.
Safe use :
Wash your hands before you come in contact with the lens, preferably with antibacterial soap and dry them well afterwards.
Avoid direct contact between the lenses and soap products, it can cause irritation.
Do touch the lenses only with your fingertips, not your sharp fingernails because you may damage the ultra-thin material.
Do not rub your eyes when you wear lenses, they can shift and cause irritation.
Replace damaged or dehydrated lenses, replace them.
Do not use lenses over each other, your eyes do not get enough oxygen and can be permanently damaged.
Working with irritating products, take out contact lenses.
Do not wear while driving.
Do not use lenses or take them out when you have red, watery, painful, itchy, burning or light-sensitive eyes.
Consult ophthalmologist or optometrist.
Do not use eye drops or eye medication if you wear contact lenses, ask first advice to an ophthalmologist.
Do not wear in shower or while swimming unless the use of a good waterproof swimming goggles.
Never wear them when you go to sleep and do not go to bed with an eye infection, seek advice from your doctor.
Only for personal use and do not exchange them with other people.
Take into account the sustainability of contact lenses which may vary by species, do not exceed this date !
Make-up and cosmetic sprays :
Apply makeup after the placement of the contact lenses.
Avoid makeup and contact lenses if you have red or irritated eyes.
Keep the inner edge of the eyelids free of makeup, such as eyeliner.
Use waterproof mascara and eyeliner, mascara with fibers that extend your eyelashes can damage the lenses.
Make sure makeup and soap does not come in direct contact with the lenses, this can cause infection.
Remove make-up before removing the color lenses.
Cosmetic sprays such as hair spray, deodorants, perfume apply before inserting contact lenses.[/en]